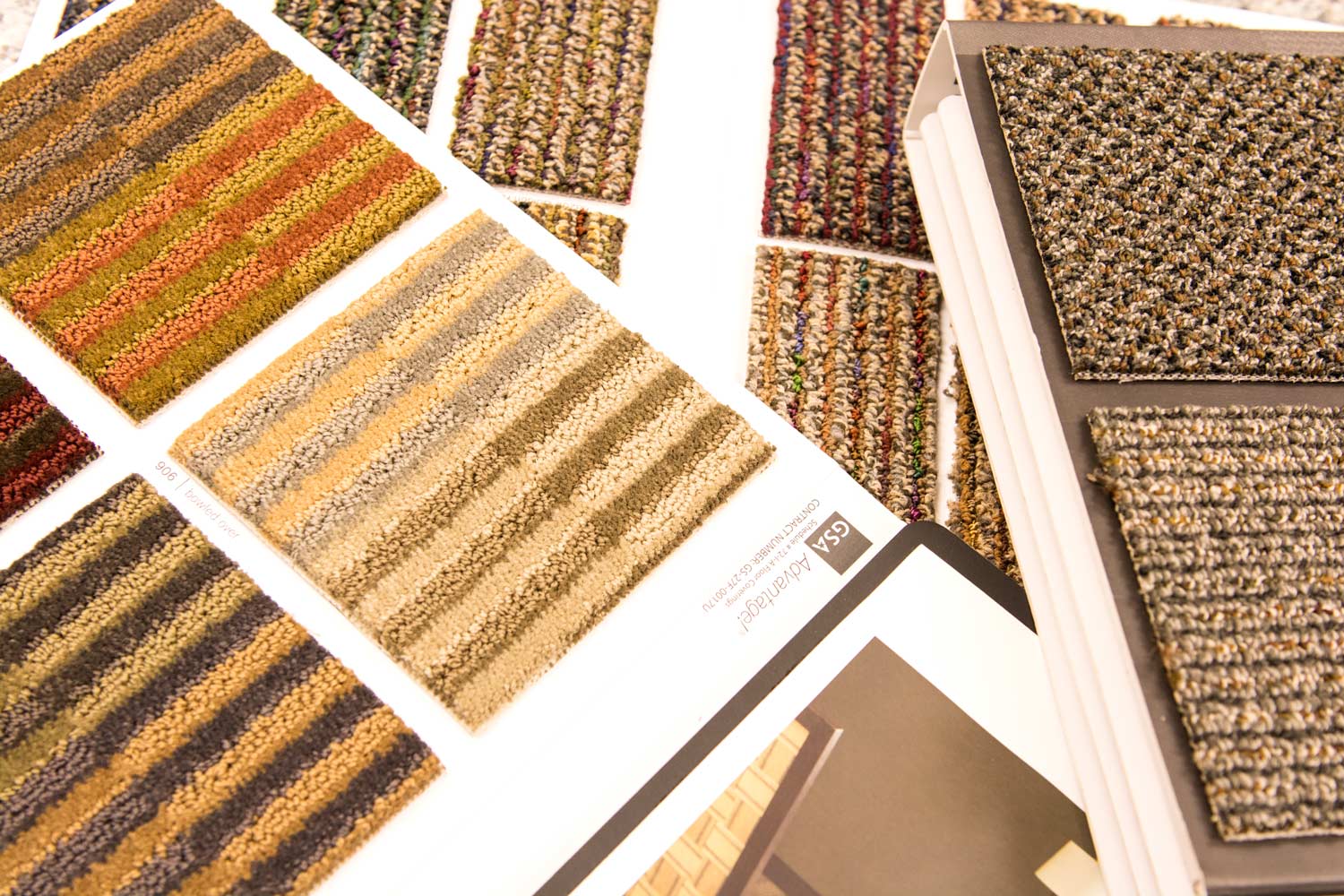 Carpet
When your goal is warmth and comfort, carpet is the obvious solution. With color and pattern options to fit any space, carpet has the ability to anchor a wide range of room aesthetics based on your design plan.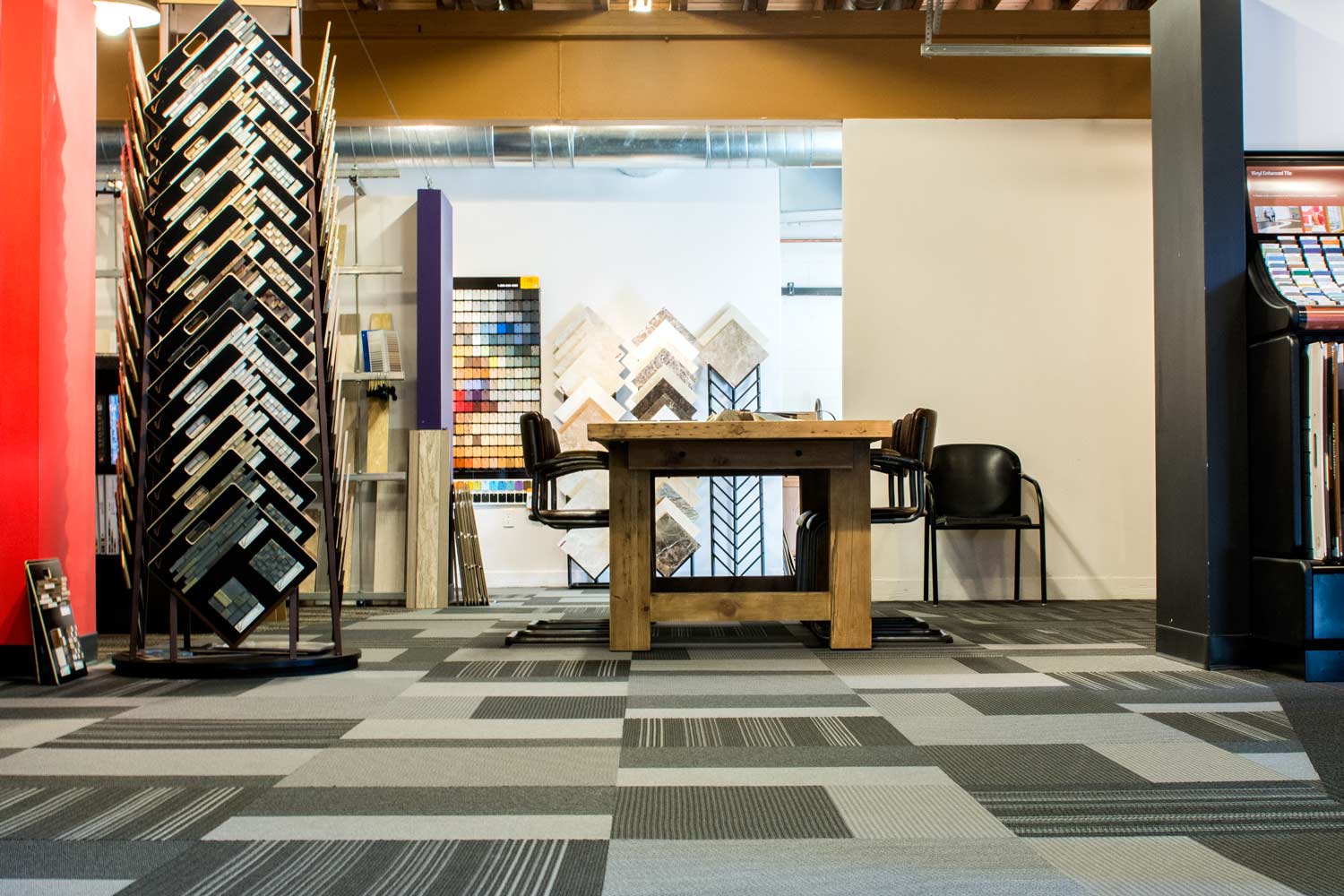 Modular Carpet Tile
Get all the advantage of carpet with the flexibility to replace individual tiles in the event of damage. Carpet tiles are available in a wide variety of colors and patterns and, in fact, through clever design you can use the tiles to an aesthetic advantage. Also great for areas with systems furniture/cubicles.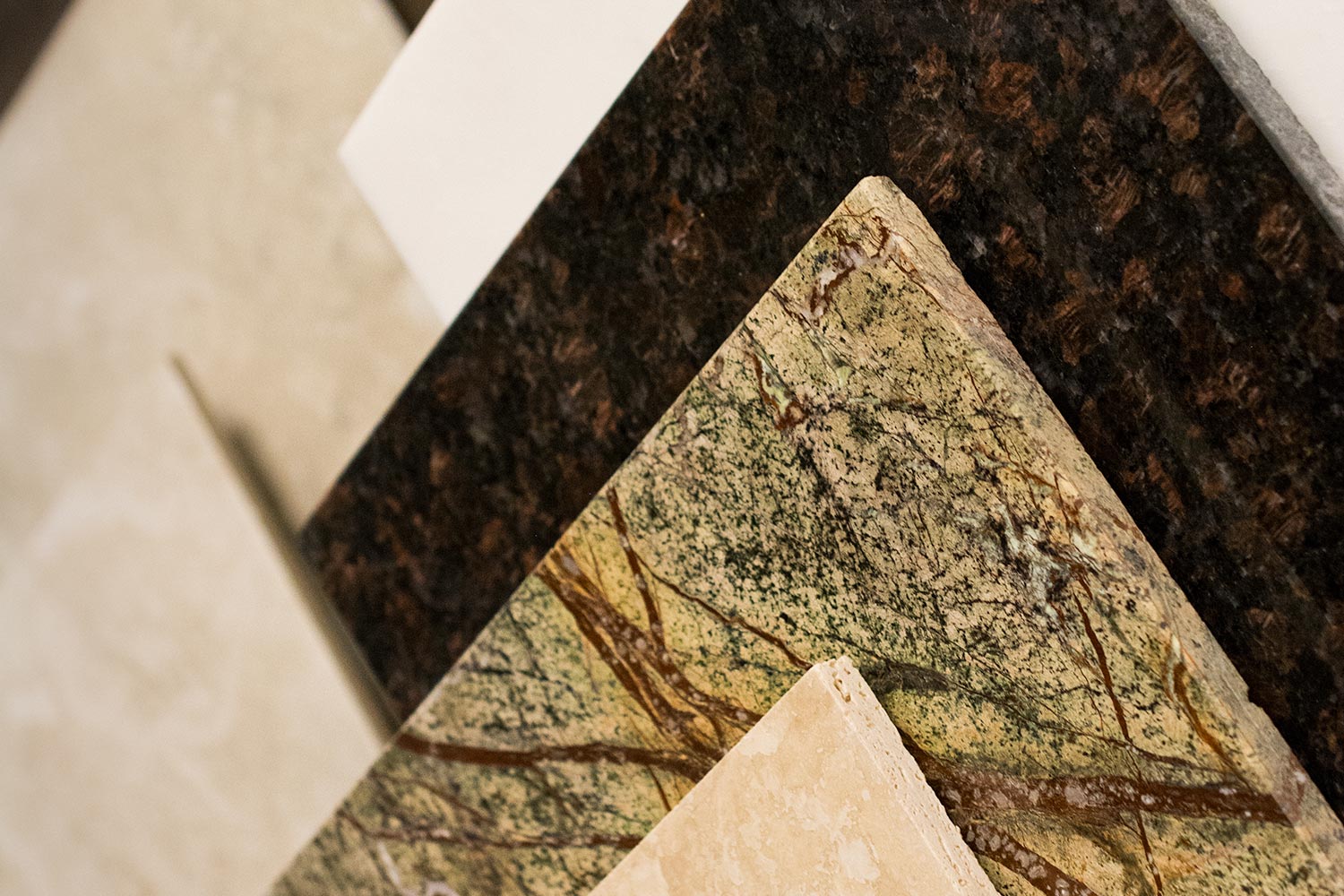 Ceramic/Porcelain/Natural Stone
When you want to make a statement in your showroom or lobby, natural stone is where it's at. Easily the most durable flooring, ceramic, porcelain, or natural stone options give you a high class look worthy of that Jaguar® or Land Rover® dealership.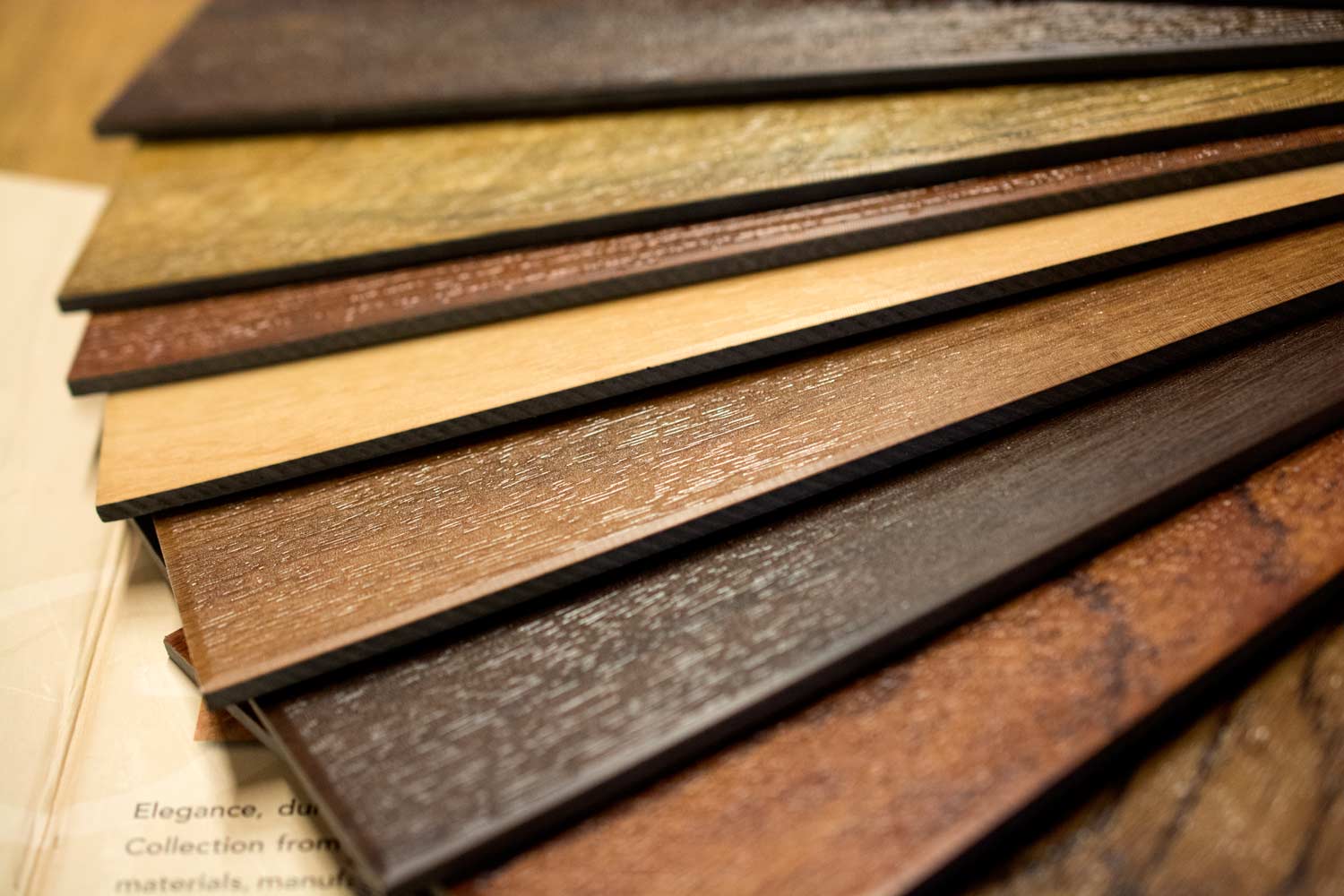 Luxury Vinyl Tile
Easily the most versatile (and fastest growing) flooring option. With a myriad of applications, being at home in a classroom or an operating room, LVT can mimic many other types of flooring. Want that "wood look" without its maintenance requirements? LVT. Want the look of stone without having to seal or re-grout? LVT.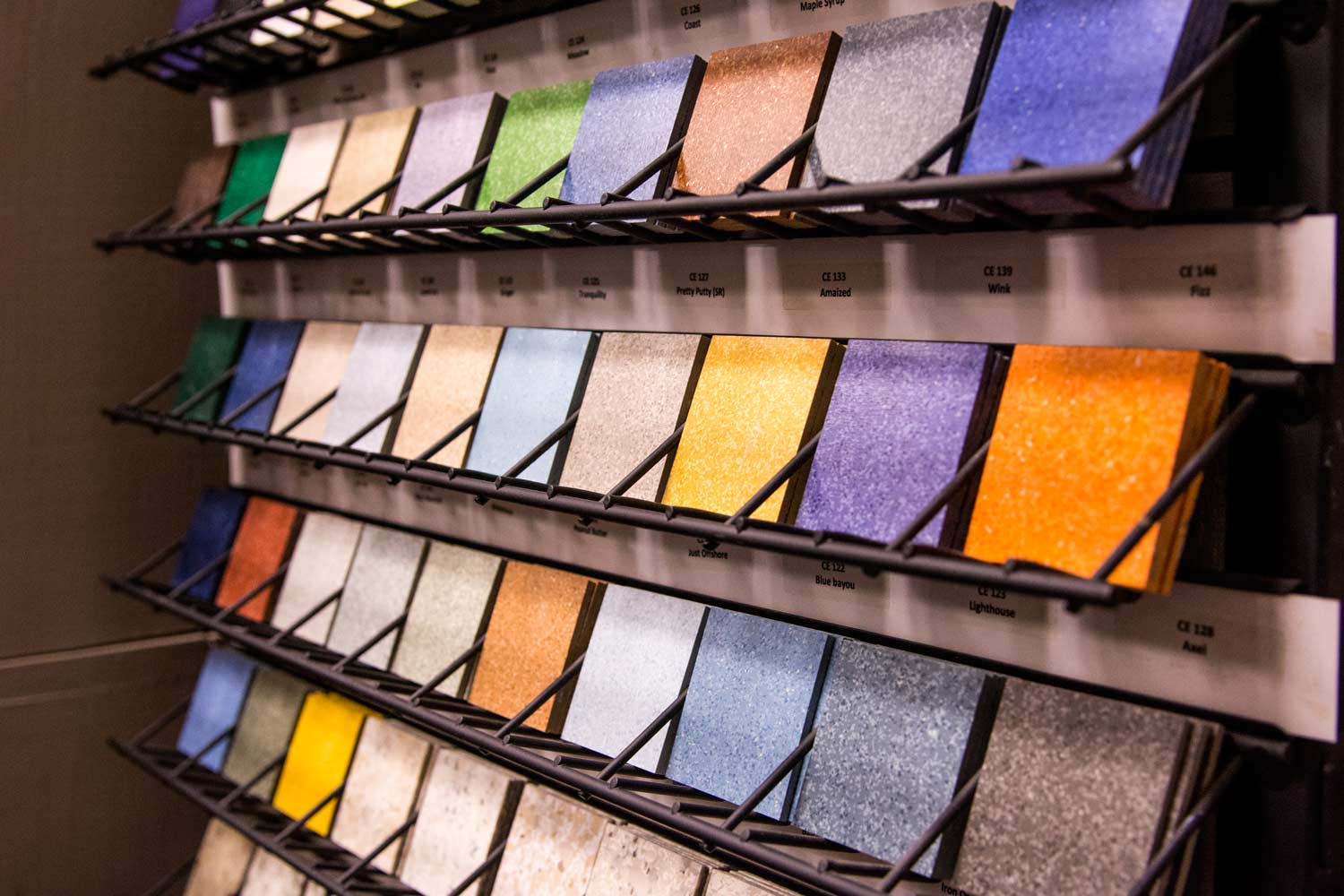 Vinyl Composition Tile (VCT)
A durable and economical flooring option. With color options galore, VCT is an excellent choice for schools.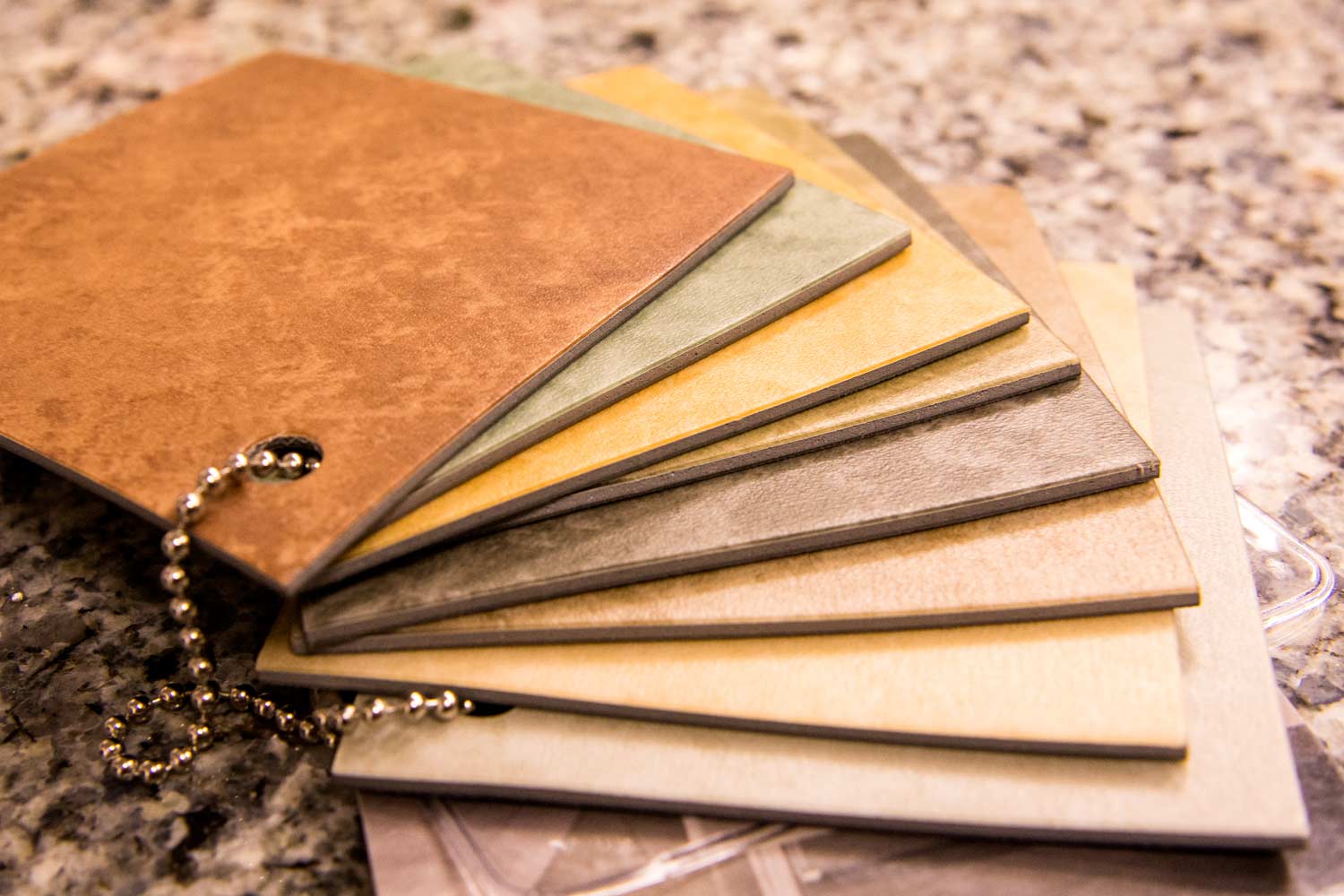 Sheet Vinyl
This type of resilient flooring is typically preferred in environments that require slip resistance (assisted living facilities), clean-ability as well as required sanitary environments (hospitals, emergency rooms). Available in a multitude of looks from wood to stone to graffiti. Seams can also be heat-welded for continuous flooring.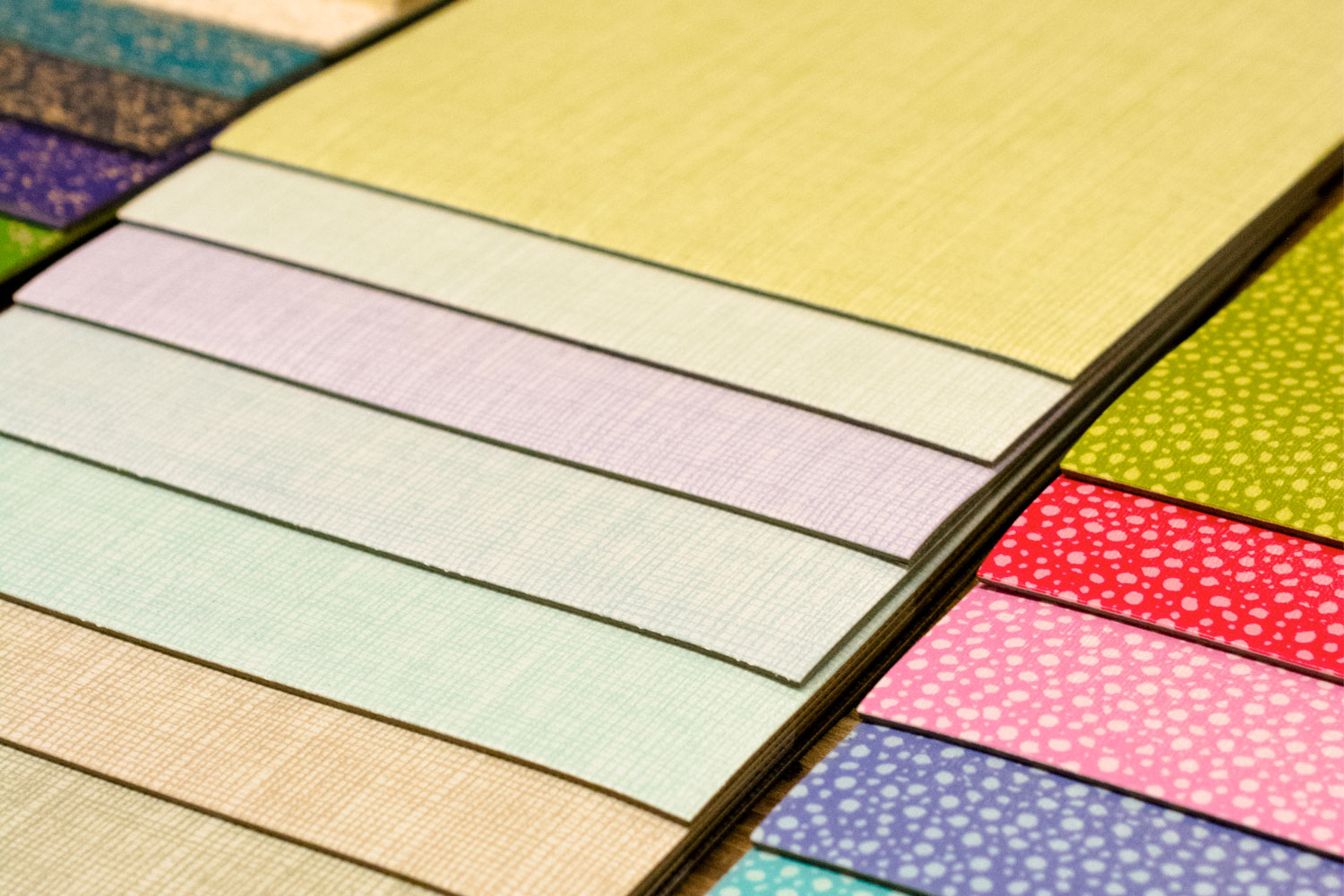 Rubber Flooring
The ultimate stairwell management flooring solution. Highly slip resistant and low maintenance. Great for stair treads and risers. Also comes in rubber tile for specific applications like weight rooms and walking/wheelchair ramps. We typically use this within the context of other flooring options.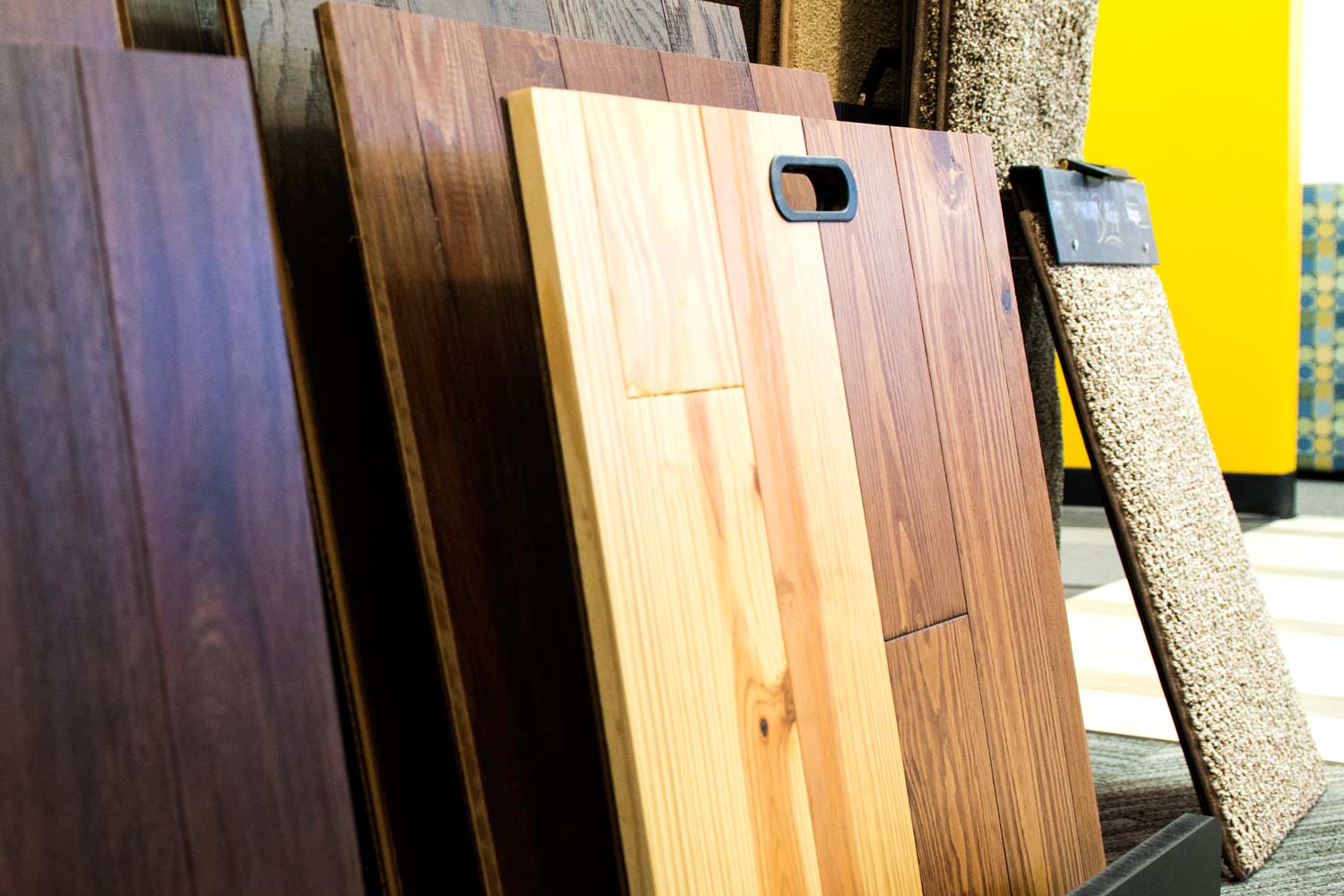 Wood Flooring
Beauty. It's obvious, right? High class, pre-finished hardwoods like American Pine or Brazilian Walnut. Wood can be at home in almost any environment, treated in a traditional way or with a modern spin. There are special moisture requirements in specific commercial applications so check with us to be certain wood is right for you.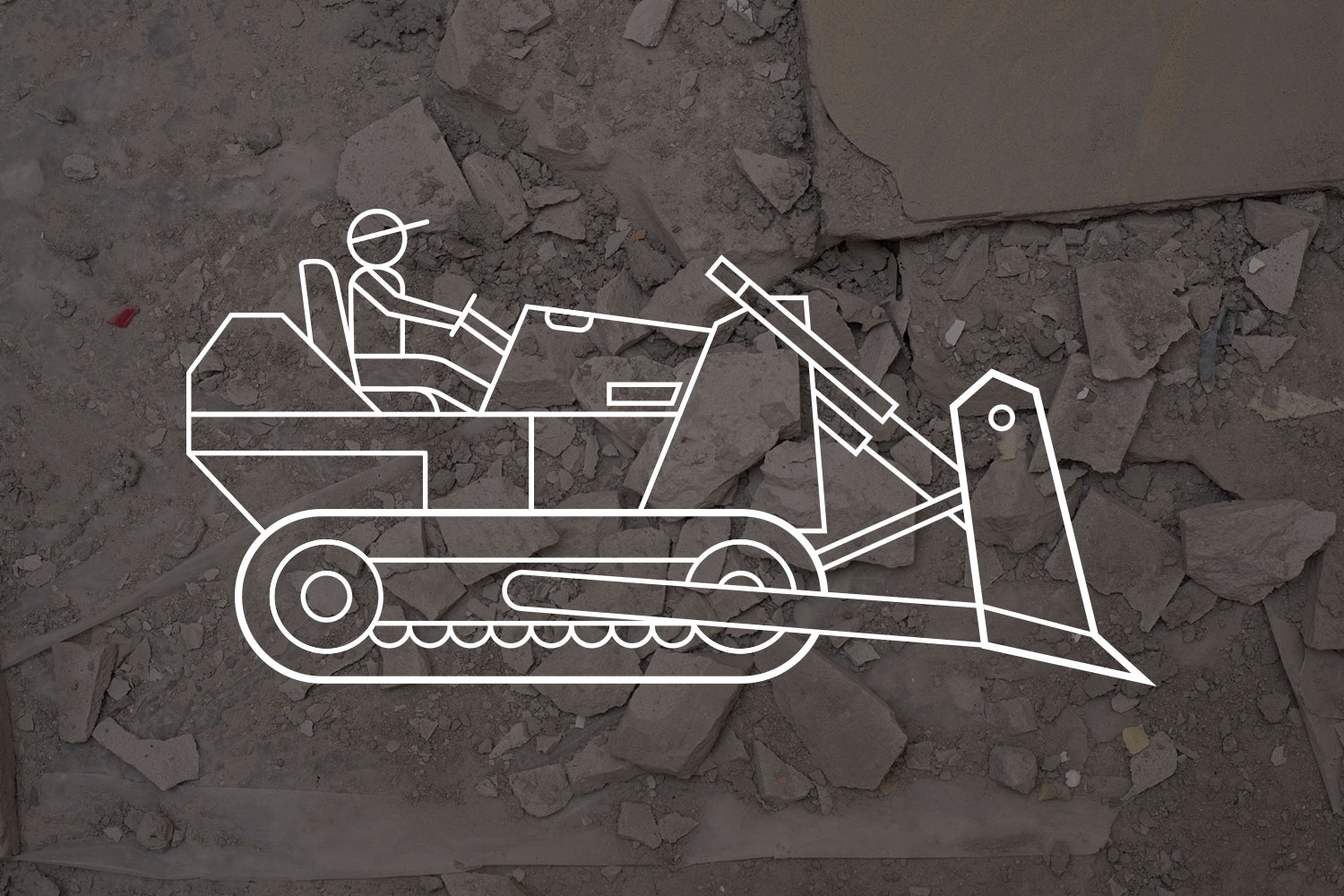 Demolition
We define demolition as the COMPLETE removal of all previous product. Where some contractors skimp on this detail, we ensure total removal of all previous flooring products and adhesives to ensure the perfect beginning to your new flooring.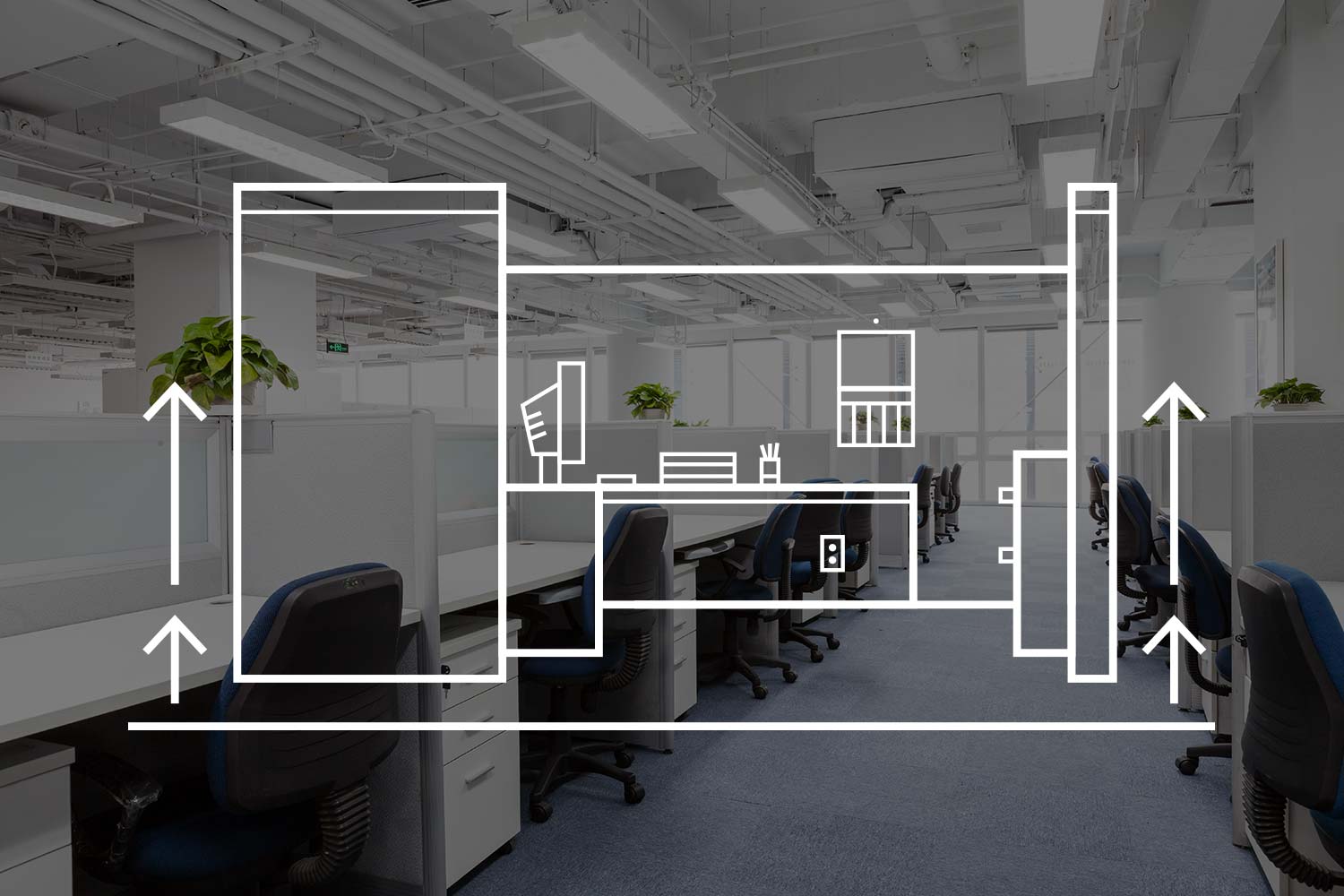 Lift Systems for Cubical Furniture
Don't worry about moving your stuff to install new flooring. We have systems designed to lift cubicles so your operations don't have to be disrupted to get the job done. Get new flooring WITHOUT moving out of your area...and get back to work!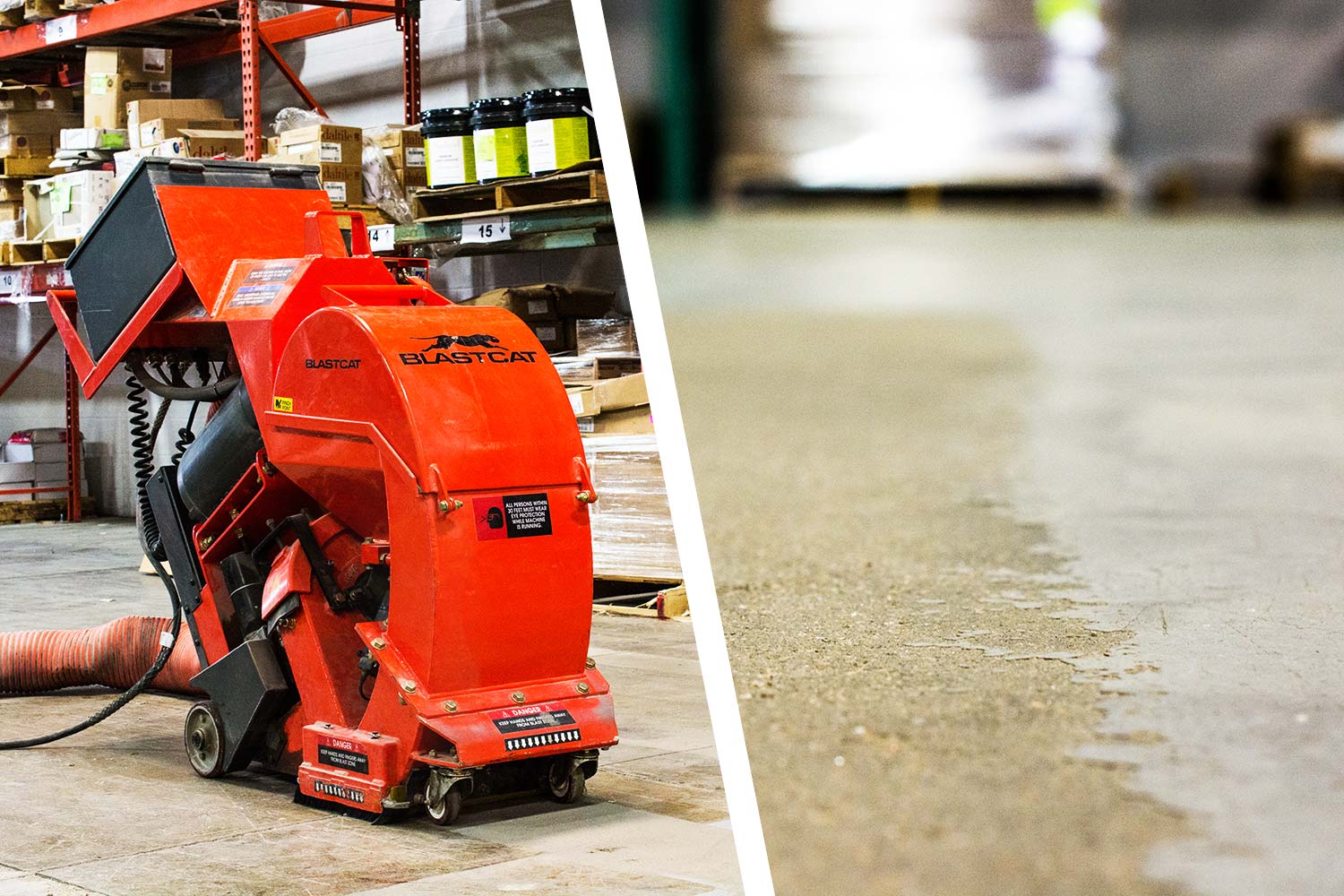 Shot Blasting
The first step in moisture mitigation and epoxy coatings. When your substrate requires a Concrete Surface Profile Level 3 (CSP3), our state-of-the-art shot blasting equipment captures the dust and maintains superior air-quality in the process.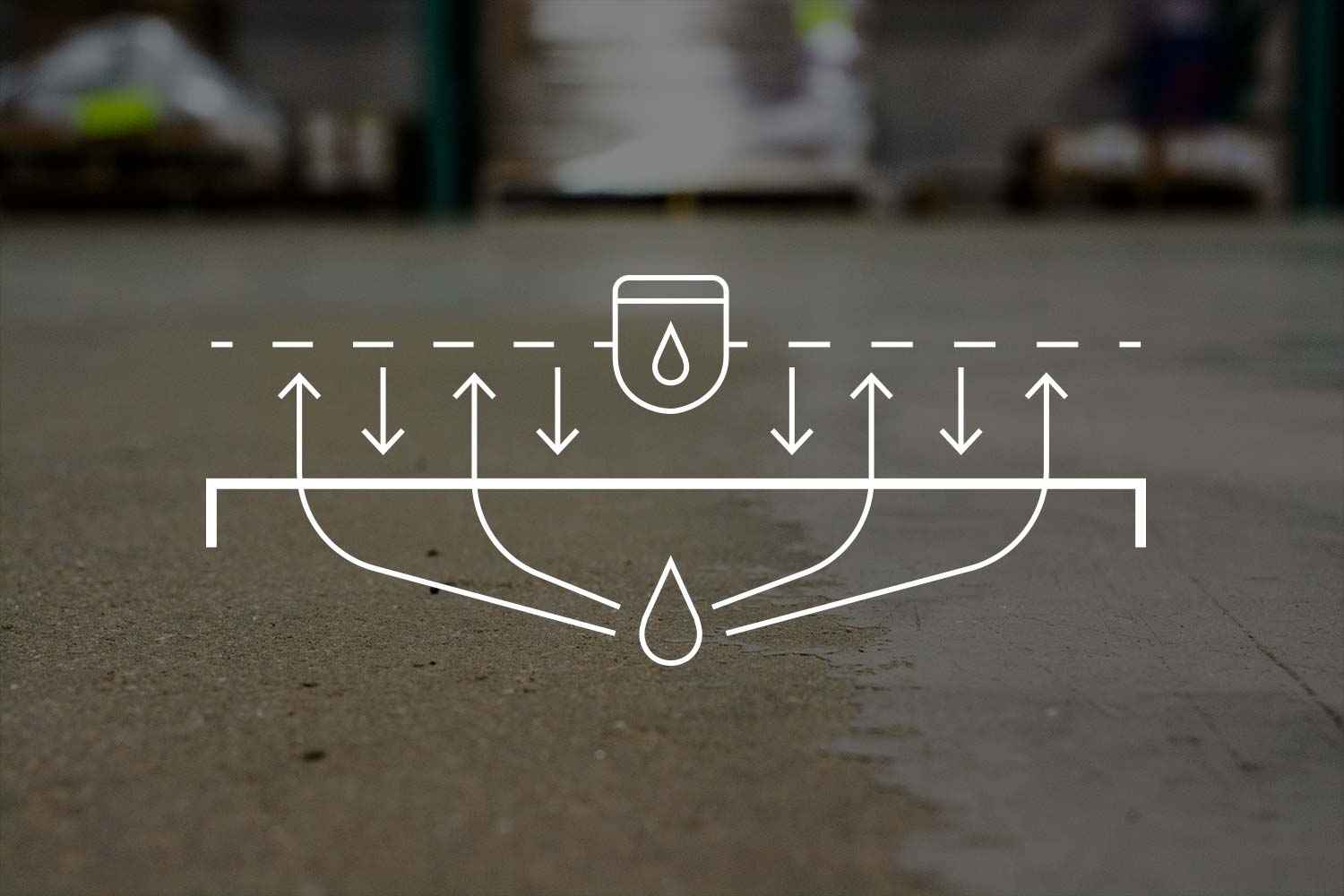 Vapor Barrier & Moisture Reduction
Most flooring options have a limit to their ability to handle vapor emissions or RH in concrete. As a result of today's fast-track construction, slabs don't always have the chance to fully cure before flooring is scheduled to be installed. We get it. With moisture mitigation products from Vexcon, Mapei® PlanisealTM or Koster, we can ensure proper life of your floor despite the construction circumstances.